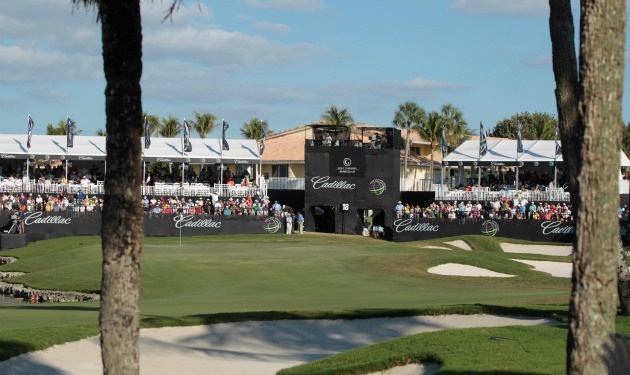 The famous Blue Monster at the Doral Golf and Spa Resort. (Getty Images)

By Shane Bacon
Good news if you're one of the many golf fans that love seeing the Doral Golf and Spa Resort at its absolute best, because the Trump Organization, run by that wacky man with the crazy hair, completed a purchase of four of the five courses on Monday.
Trump bought the resort for a reported $150 million, and plans to spend the next two years renovating the resort to make it, as he says, "the finest resort and golf club in the country."
Why the purchase? Because Doral was struggling, filing for bankruptcy in February of 2011, and Trump swooped in to help get it back to the great resort it once was.
What does this mean for golf fans? Just that another great staple on our golfing map will once again be in as incredible shape as possible, and continue to attract some of the best golfers in the world for their annual hosting of the CA Championship.
And honestly, who doesn't love a little Trump with their golf?

Check out the new Eye on Golf Facebook page!